Online Auction – 27th March 2023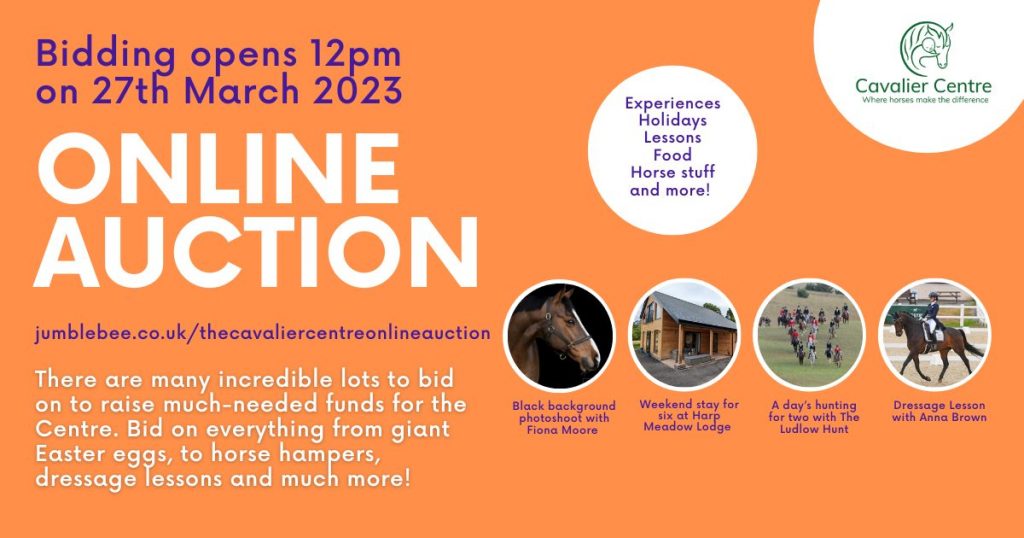 We're excited to let you know about the Online Auction in aid of the Cavalier Centre, starting on 27th March, 2023. There are plenty of things to bid on from experiences and holidays to dressage lessons, horse portraiture, riding with local hunts, and even a giant Easter egg. Oh, and a lovely box of cheese!
To preview the auction and to bid online just go to: https://www.jumblebee.co.uk/thecavaliercentreonlineauction
And remember – bid early and bid often!
Sign Up To Our Newsletter
Join the Cavalier Centre grapevine and be the first to hear about news and events