July 14, 2022: Anatomy of the Head – talk with Gillian Higgins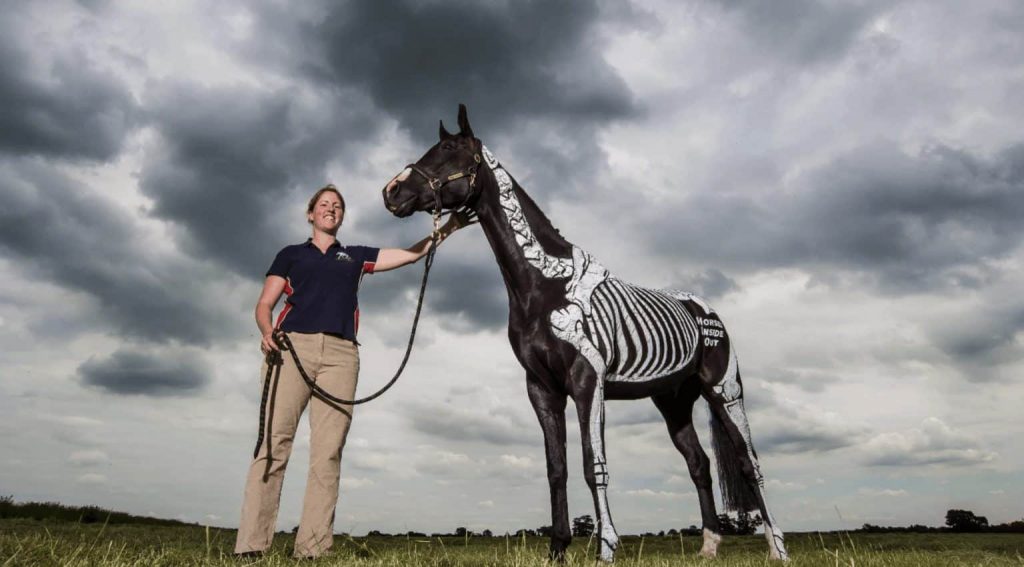 We're excited to welcome Shropshire British Horse Society to the Cavalier Centre for a fascinating and information-packed evening on July 14th. 
Gillian Higgins will be using her signature paintings on horses, drawings, intricate anatomy models and dissection photographs and videos to illustrate her talk – Anatomy of the Head: related to health, performance, bridle fit and design. The evening will give you a clear understanding of what lies under your horse's skin and to help you see your horse from a new perspective.
This evening lecture is perfect for riders, coaches, horse owners and bridle fitters. Covering the hyoid apparatus, temporomandibular joint and tongue as well as bones, nerves, muscles and teeth, it will demonstrate how understanding more about the anatomy of the head enables us to fit a bridle and handle the head more sensitively with the comfort and performance of the horse in mind.
The evening will count as 3 CPD points for Accredited Professional Coaches.
Tickets cost
£20 in advance
£25 on the door if available
Sign Up To Our Newsletter
Join the Cavalier Centre grapevine and be the first to hear about news and events