15th February 2023 Retraining of Racehorses FREE North Wales and Shropshire Social evening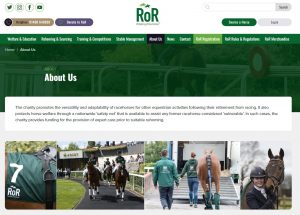 A social evening with a lecture from Zoe Davies, "Feeding the RoR horse out of training"
Including a chance for discussion about activity in the region and planning events for 2023. I'm so pleased to bring the depth of knowledge and experience not just in nutrition but equine biology and science of Zoe Davies to the RoR membership.Zoe stands out as she is one of only a few Registered Equine Nutritionists (R.Nutr) with the Nutrition Society of Great Britain she operates under a strict Code of Conduct. Only suitably scientifically qualified and experienced nutritionists are accepted on to this register. She is also the author of a number of books, some I'm sure you may have read.
Zoe works with a number of racing yards offering advice and support to trainers and stud managers along with the non racing world so is the perfect person to offer advice from both perspectives.
Booking details coming soon!
Sign Up To Our Newsletter
Join the Cavalier Centre grapevine and be the first to hear about news and events