Volunteers Week: Community, comradeship and calm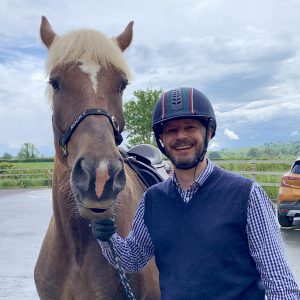 by Richard, one of our volunteers.
After a while, you get used to things. Almost take them for granted. It's not that you don't appreciate them, it's more that they become part and parcel of your everyday life.
For example, I don't have quite the same level of surprise at rounding the corner on the lane and finding a beautiful purpose-built arena and equestrian facility. And I'm not quite as apprehensive as I was the first time I came to volunteer. And over time, I've realised that the group of volunteers that I worked with on my first day, are actually a close-knit community that I now belong to.
Truth be told, these small changes, taken on their own, don't really mean much. But cumulatively, they are the reasons why the Cavalier Centre has become a central part of my life, and the place where I've found community, comradeship and calm.
A friend told me about the Centre after I moved to Shropshire, having returned from living in Canada for 10 years. Because I work from home, I wanted to find a place to meet people, as well as doing something, for want of a better word, "worthwhile." So, I applied, gave my two references and had my volunteer induction. And then, in what's become rather typical for me, I jumped in with both feet.
I haven't regretted it.
Having started by volunteering on a Tuesday afternoon, which involved getting the horses and ponies ready for the RDA sessions, I also got trained on how to lead a horse and rider, so have been doing that too. I've got to know the team, the coaches, the other volunteers and the equine team members. And because I have a background in marketing and communications, I've also helped out with the website, social media and graphic design.
It's been inspiring to watch the participants in action. The riders overcome all kinds of obstacles to enjoy their time with the horses. And the incredible programs like STEPS or At Home With Horses are amazing to see in action. They are truly life-changing in what they do.
I'm not writing all this to brag. Far from it. It's really just to put into words how volunteering at the Centre has been a fulfilling experience. It's humbling to watch how the horses and humans interact.
And how they bring people together in a wider community.
So if you're wondering whether to volunteer, I'd say: "go for it!" You will learn and do more than you thought possible. You'll meet all kinds of people with all kinds of stories. You'll be supported and trained and kept safe.
And, most of all, you'll be appreciated, valued and loved.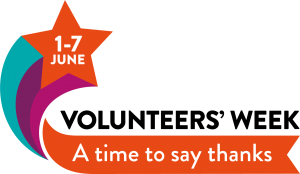 Sign Up To Our Newsletter
Join the Cavalier Centre grapevine and be the first to hear about news and events